Private Beach Positano | Chic Lightroom Presets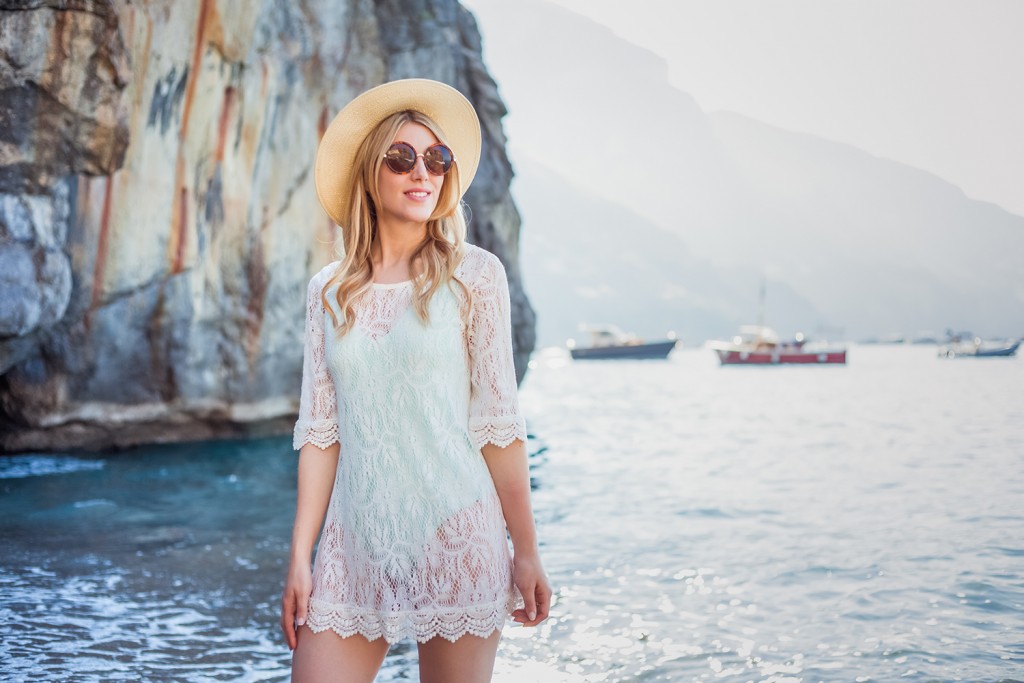 It's an early summer morning and we emerge from our hotel room and make our way down hundreds of steps to get to the ocean floor in Positano, Italy. Our destination, the small private beach that we discovered the day before with the most beautiful crystal clear blue water. When we arrive at the private beach, we realize that we're the only ones there and we will have this picturesque location all to ourselves. The locals and other travelers are still happily slumbering away in their beds and haven't made it down to this little slice of heaven just yet. I start the shoot by taking detail shots of the water and the boats that are rocking gently on the horizon. I'm absolutely blown away at how magical this beach is. The scene looks like something out of a movie, The Blue Lagoon or James Bond perhaps. Next, I get in front of the camera and we alternate between a variety of lenses and f-stops. We continue shooting until the sun betrays us and the light becomes too harsh to continue. Just as we begin to pack up, a heavy stream of people make their way on to the beach. We look at each other and exchange a silent smile to celebrate that we got the shot! For the edit, I used the "Like a Boss" Lightroom Preset with the "Subtle" finishing preset from The Blogger Collection. I also used a number brushes from The Brush Collection to clean up any spots that needed some extra attention. (All the presets mentioned are available in The Blogger Pack) Before & After Below. Looking for more presets? The Complete Collection has you covered with 480 presets and brushes to discover! Cheers from Positano!
Before & After – Click & Drag Across!