Icelandic Horses | Chic Lightroom Presets
  Icelandic horses are what originally drew me to Iceland. I'd seen countless photos of these majestic animals running freely through the mountains and lush green pastures online. With their long, wild manes and carefree attitudes, they were definitely the main attraction for me as we toured the Island in the 8 adventure filled days that we spent there. Horses have always been a passion and a point of fascination for me. Growing up, I spent 2 summers working as a stable hand with a traveling ponies company. We would handle ponies for children's birthday parties, fairs, and private events. Over those years, I built up a love and admiration for these animals that still stands today. Handling ponies, I learned a lot about the equestrian world and I've come to appreciate the unique personality that each horse brings to the table. When I found these three beauties along the side of the road, I knew that this was my opportunity to get some unique horse shots for the blog. I took a few minutes before I started shooting to get to know them and I used this information to guide me through the shoot. The white horse was definitely the youngest of the bunch. She was filled with a light-hearted dose of energy and curiosity that only a young soul can pull off. It was almost as if she was delighted to have her picture taken and she enjoyed all of the attention that I was giving her along the way. The horse that appears in the middle of the photo below was a bit more mature, but also very care-free and easily amused by the camera. The final horse (on the far right) was older. She gave off a sense of wisdom and kindness that you'll only find in a horse of her age. In the photos below you'll see that I tried my best to capture some of the wisdom and maturity in her eyes. All in all, each one was equally cooperative and excited for me to get close, touch and photograph them against that lovely Icelandic backdrop. For the edit, I decided to use the "Blue Raspberry" Lightroom Preset from The Portrait Collection. It really boosts the color in your shots and provides an ample amount of clarity and sharpening. (Looking for more presets? Check out The Complete Collection with hundreds of chic looks to discover!) Photographing these horses will be something that I'll be talking about for years to come! These shots may even end up on the wall in my home sometime in the near future, we'll see! Before & After below!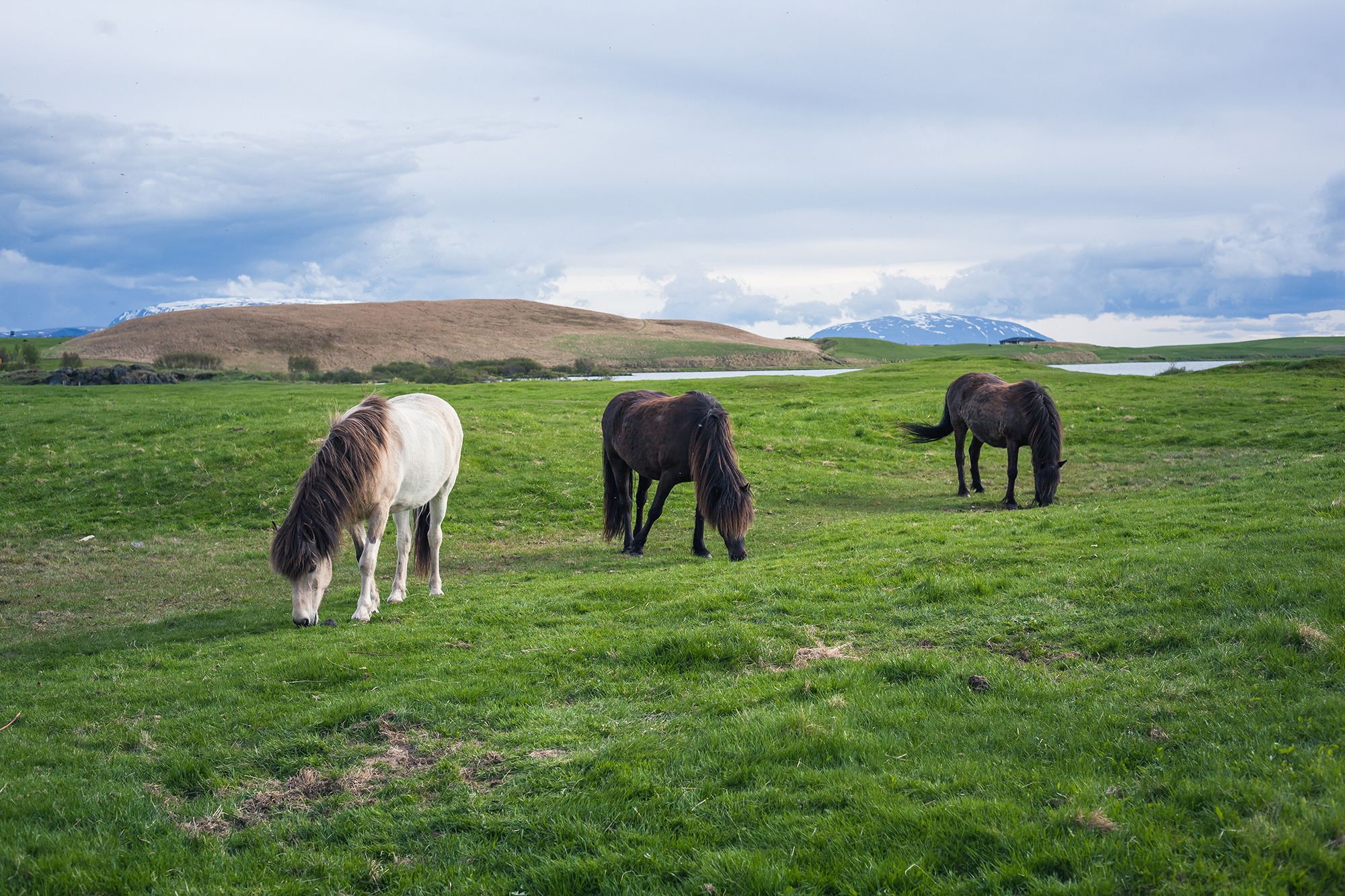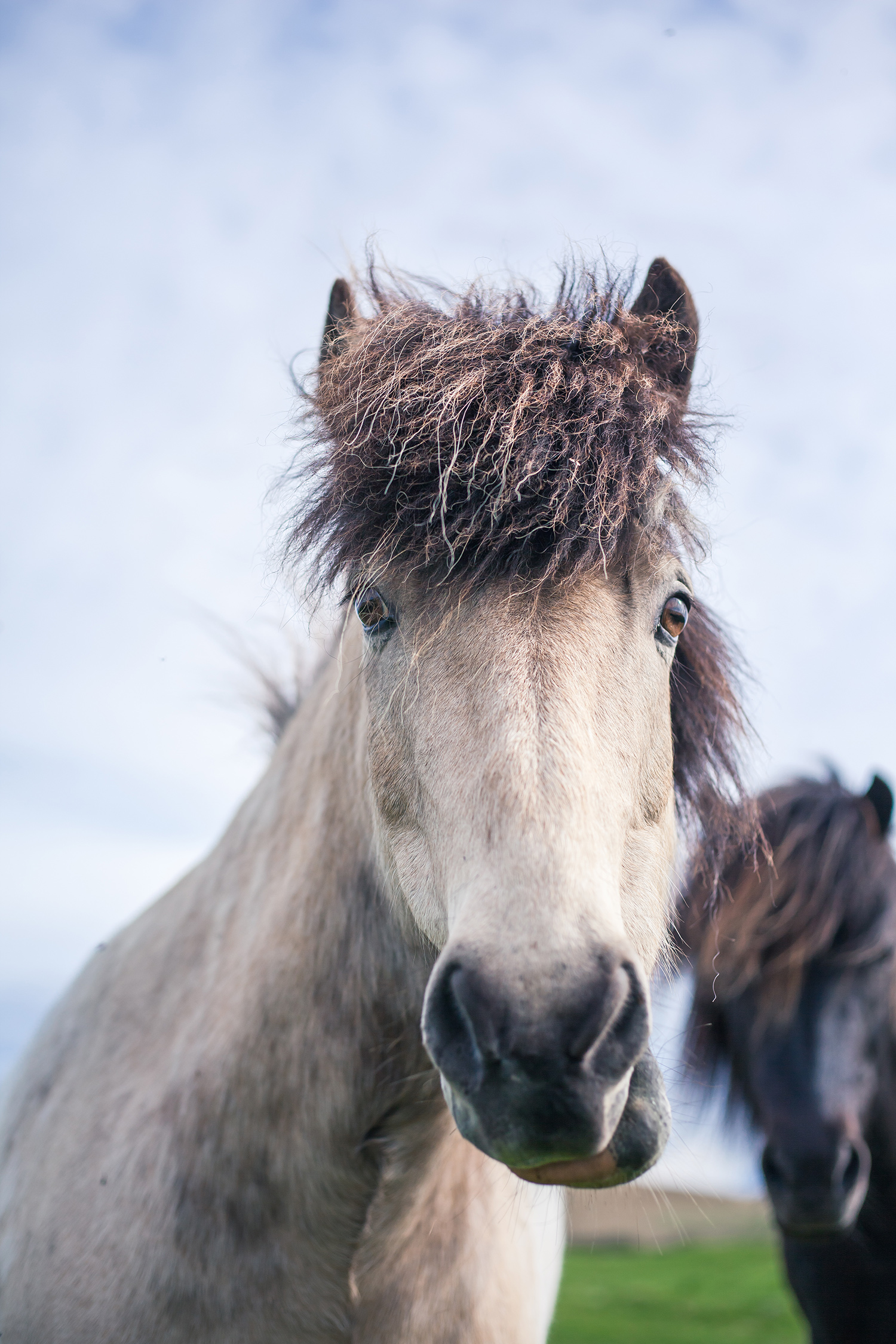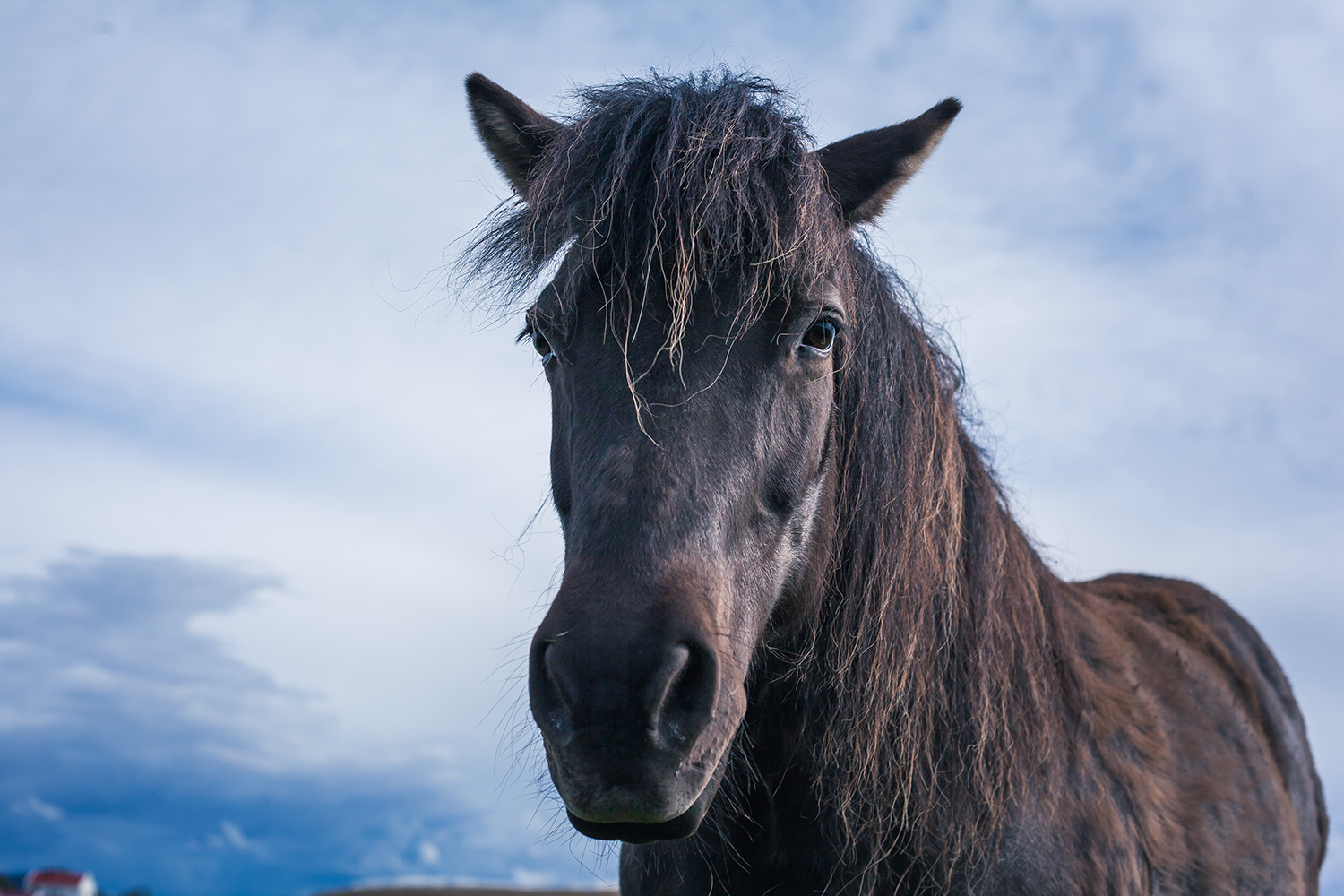 Before & After – Click & Drag Across!